As always, the winter months have taken their toll and as the weather starts to improve, the plans for home improvements begin. There are so many different things you can do to spruce up the outside of your home, including cleaning the gutters, replacing old cladding or fascia or even completely re-roofing your property.
Shingle overlapping roofs last on average 25 years, so even if the roof looks in perfect condition, chances are it may need replacing. Here at FasciaExpert, we have many affordable products to fix your roof, including Tapco Slates, Dry Ridge and Polycarbonate.
Tapco Slates are designed to have the same appearance as slate tiles, but with major improvements. They're lighter, wont crack and are virtually unbreakable when dropped, making the fitting and maintenance a lot easier. It is quicker to lay than natural slate and require no special tools for the fitting. The Tapco slate has markings embossed on one side of the slate, making the fitting quick and simple. They are BBA certified, proving its durability, not to mention the 50 year guarantee they come with.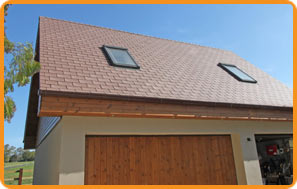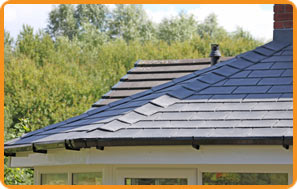 They come in a range of classic colours including Pewter Grey, Red Brick and Chestnut Brown. The colour range emphasises the features inspired by traditional slate tiles, giving you a classic appearance with modern day strength.
Re-roofing sounds incredibly daunting and expensive, but with new methods such as Tapco Slate it can be both affordable and
quick to install.
Tapco slates are becoming increasingly popular in both refurbishment and new build projects. Conservatory's, garage and
porches through to complete new builds can benefit from this versatile innovate product.
We carry huge stocks of all colours of Tapco so we have what you need when you need it. For more information on Tapco or any of
our products, don't hesitate to contact us on 01254 918005 or via our contact form.