uPVC Fascias & Soffits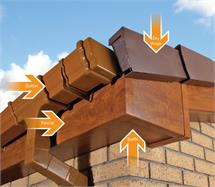 FasciaExpert.co.uk offers a range of maintenance free uPVC building products including uPVC Fascias and Soffits. Manufactured by Homeline, the Fascia and Soffits that we offer are manufactured from some of the finest raw materials available in the uPVC Fascia and Soffit industry.
All of the products are extruded, moulded, laminated and foiled using state of the art machinery and highly skilled technicians. All Homeline roofline systems and FloPlast rainwater and drainage products are BBA & BSI accredited for the ultimate reassurance.


Maintenance free uPVC Fascias & Soffits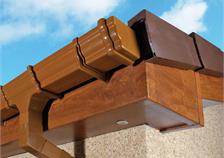 Don't let your Fascias fail or Soffits suffer! Here at FasciaExpert.co.uk we know that maintaining Fascia and Soffit boards are often on the bottom of the priority list. That is why our uPVC Fascia and Soffits are becoming increasingly popular as they require little to no maintenance once installed - one of the many benefits when comparing to traditional timber fascia and soffit boards that require painting or treating every couple of years to avoid the wood rotting, often an expensive and time consuming process. A wash with warm soapy water on a sunny summer's day is all that is required to keep uPVC Fascias, uPVC Soffits and guttering looking as good as new!

Replacing ageing wood with uPVC Fascias, Soffits and Cladding is quite literally long lasting 'plastic surgery'. This cost effective, easy to install roof system can last up to four decades.

Huge Range of Fascia Colours and Styles to Choose From
Investing in home improvements such as the replacement of Fascias, Soffits and Guttering can often give a property the facelift it's longing for whilst also providing protection against the unpredictable climate of the UK.
FasciaExpert.co.uk has a huge range of replacement and cap-over uPVC Fascia boards in various colours and sizes ensuring we have everything you need in stock whether you're renovating a traditional or modern property.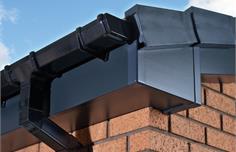 Our most popular fascia styles are the Square Fascia resulting in a tidy boxed effect, the Bullnose Fascia which features a round edge for extra style and the Ogee Style Fascia that boasts a bevelled edge providing a sculpted profile. Whilst the most popular colours within our range of uPVC Fascias are black, white, irish oak, grey (RAL colour 7016) and rosewood, we have plenty more colours to choose from including, red, green, blue, light oak, mahogany and cream.


Performance & Accreditations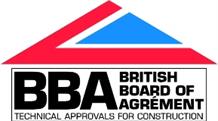 All uPVC products in the FasciaExpert.co.uk range have been specifically designed to work together resulting in a hassle free solution that look stunning. All our roofline systems are BBA & BSI approved and do not contain harmful lead or tin formulas. Therefore, rest assured that your uPVC roofline system will meet the most stringent industry standards.



Environmental Benefits - Recycled Fascias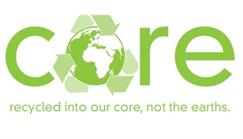 Manufactured by Homeline the Core roofline solution features a 100% virgin uPVC skin with a recycled uPVC Core ensuring they look identical to other uPVC Fascia and Soffits.
Designed to be easy to install, whilst also providing extra thermal efficiency to the properties that it is applied to, the Core uPVC Roofline Solution is not only manufactured using recycled products but will also help reduce carbon emissions, further helping our environment.
The Core roofline system is BBA approved.
Durable yet Flexible
All of our uPVC products are manufactured from high quality uPVC ensuring they are easy to install yet extremely durable, long lasting and low maintenance once installed.

Reliable
Our uPVC Fascias, Soffits, Trims and Tudor Boards are all manufactured from quality uPVC ensuring that they will not rot, warp, bend or discolour thanks to the innovative Heat Shield Technology exclusive to all Homeline products. For extra piece of mind all our uPVC products come with a comprehensive guarantee.
FasciaExpert.co.uk holds a large amount of stock ensuring that we have what you want, when you want it.

Materials used when Fitting Fascias and Soffits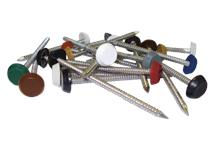 FasciaExpert.co.uk stocks a wide and varied range of materials used to fit a range of uPVC products including uPVC Soffits and Fascia boards. Everything from Silicones, Activators and Super Glues to Plastic Headed Pins and Nails are available at low prices.