News
It's that time of year again, heating bills soar, nights get longer and the rain pours. Whether you're a professional tradesman, a DIY enthusiast or simply fed up of being cold in your own home, our top 5 tips to keep your home warm and dry this winter will certainly be of use.

1. Clean your gutters or replace any damaged guttering or joints. With all sorts of things being pushed around by the brisk winter breeze it's important to clear your gutters of any twigs, leaves or debris that may prevent water from flowing away from the walls as it should. A simple job that can be completed in less than an hour!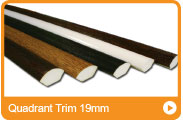 2. Seal any gaps around windows or doors that could be letting a draught in to the property. Sealants are particularly useful for sealing smaller gaps. For larger gaps, such as around exterior pipes that run in to your home use expandable foam to create an air tight fixture. uPVC window and door trims are the most common solution for sealing large gaps around uPVC doors and windows.
3. Close any outside vents on your property as soon as the weather starts to turn, if they can't be closed seal them with a transparent film but remember to ventilate your roof space to avoid your fascias and soffits becoming damp.
4. Adding uPVC cladding will create an additional protective layer to your property preventing the bitter wind and frost from sneaking in the nooks and crannies of your brickwork.
5. Stop leaves a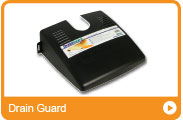 nd debris from entering your drainage system with the FloPlast Drain Guard. Blockages could cause a build-up of water around your property, encouraging damp within the home. The Drain Guard is a cost effective, easy to install product to protect your drains against the adverse UK British winter.
All of the above are simple and cost effective ways to ensure your home is kept warm and dry through the winter, a little time investment can go a long way when trying to save a few extra pounds (perhaps to put towards that summer holiday you've been dreaming about all winter?!)