News
We've all heard the famous saying 'Fix the roof, while the sun is shining' from our political leaders a lot over the last few years, but this saying in our line of work means getting the jobs done whilst you have the weather to do it.
As we are getting ever closer to winter, you should take the opportunity and finish off all those outdoor DIY jobs you didn't quite get around to during the dryer spring and summer months. We all make our lists of home repairs we need to do, but before we know it summer is over and we've ran out of time.

With our low prices, wide range of colours and large stocks, there is no need to put it off any longer. The winter months can seriously affect damaged roofline and gutters. As we head into the bad weather, have peace of mind that your property is secure from potential damage.

Deal with those problems before they become bigger problems. It's easier to fix the gutter, when you're not in the middle of a rainstorm.

Look to renew any rotting timber rooflines with PVC-U fascia boards, look to replace any leaking or damaged gutter for brand new PVC-U gutters and downpipes and protect any damaged old mortar verges with universal dry verge caps.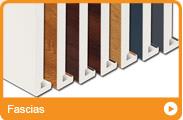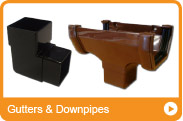 If you have a moment, why not take a look at our huge range of PVC-U building products which include the ever popular colours of Rosewood, Light Oak and White, but also booming colours such as Cream, Grey and Black that are used to transform the appearance of properties.

With free standard delivery on all orders over £75, or choose express delivery for only £30 to guarantee delivery of all those last minute items you need. Tick it off your to-do-list once and for all and get it done before the weather turns.
Here at Fascia Expert we can offer expert advice. From product knowledge to fitting advice, give us a call on 01254 918 005 or visit us online to fill out a contact form.

For all of our products – Fascia's, Soffits, gutters and more, visit www.FasciaExpert.com