Here at FasciaExpert.co.uk we supply everything you need to complete your installation to a professional standard. From uPVC Fascias and Soffits to Nails and Sealants, you have the luxury of visiting one website, placing one order and receiving one delivery.
We have an extensive range of Fixings and Sealants available, all manufactured by industry leaders such as Soudal, FloPlast and Rapier Star. All of our ancillary items are chosen by us so that they are the perfect colour match for our uPVC Fascias, Soffits, Cladding, Tudor Board and more. Ensuring you have a quick and simple installation with a fantastic end result.
Pins and Nails
We supply Rapier Star Plastic Headed Pins and Nails in a broad range of colours, including Black, White, Chartwell Green and Anthracite Grey, all a perfect colour match for our range of foiled Fascias, Soffits and Trims. Our Pins are 30mm and come in a box of 250 and our 65mm nails come in a box of 100.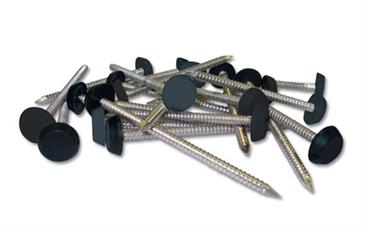 We also supply pins designed for Cladding installations. We have 3 different uPVC Cladding profiles, all of which come with concealed fixing points which work perfectly with these Cladding Fixing Pins. Made from A4 marine grade steel to prevent discolouration, so you don't have to worry about rust marks appearing on your Cladding.
Adhesives
Soudal's T-Rex comes in two different varieties; Solvent based and solvent free. Both fibre reinforced grab adhesives with superior strength, there is no need for double sticking. The bottle comes with a re-sealable nozzle to ensure it lasts longer.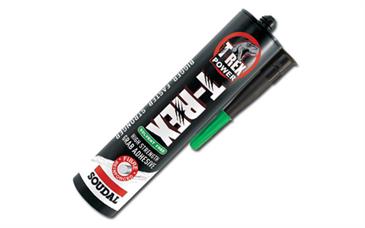 The Fix All Turbo, manufactured by Soudal, is designed for super fast bonding. Suitable on all surfaces in every condition the adhesive will create a tight bond in only 20 minutes.
Sealants
Our Stay Fresh Clear Sealant is the perfect bathroom sealant. Designed to prevent mould in high humidity areas, the sealant comes with an incredible life time guarantee.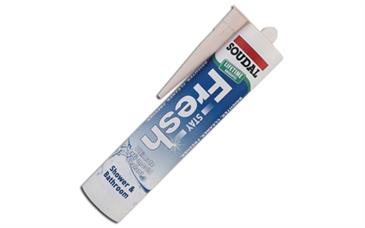 Soudal's Fix-All Sealant (also known as High Tack) is a single component joint sealant with a strong adhesive strength. Available in White, Brown, Black, Grey and Clear.
Silicones
Our Silicone range is made up from the Soudal Silirub range.
Silirub 1 is available in white and clear and specifically designed for bathrooms and kitchens, featuring an anti-fungicide agent to stop the build up of mould and mildew.
Silirub 2 is used for Window, Door and Roofline installations. Available in Clear so that it can be used against any colour roofline or White and Anthracite Grey (RAL 7016) for those looking for a colour match.
Silirub LMN is our most popular Silicone, designed for the installation of Windows, Doors and Conservatories. Silirub LMN is available in a wide range of colours including Clear, White, Black, Brown, Bronze, Caramel and Anthracite.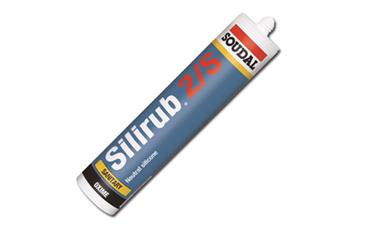 At Fascia Expert we pride ourselves on our fantastic customer service, our competitive pricing and our high quality products. Should you need fitting or product advice give us a call on 01254 918005.