News

When was the last time you checked your fascias and soffits?

It's easy to procrastinate maintaining ageing rooflines due to the inconvenience and expense, but leave it too long and you might end up with flaking paint, leaking gutters and downpipes or worse, damp. This is one of the most common problems today.

If you ignore the deterioration of your uPVC roofline you could be putting both you and your family's health at risk from vermin infestation and damp. Replacement uPVC fascias and soffits is the ideal, hassle free, long-lasting and affordable solution to prevent any damp from appearing in your roof space.

When replacing a wooden fascias and soffits it is recommended that these are all removed. However, some will still choose the more cost effective option and cover over the existing boards. Though it might appear appealing, is it really such a good idea? The truth is that covering over the existing timber fascias and soffits often traps the condensation caused from the rising heat in your home, which could cause serious rot in the structure. Whereas uPVC Fascias and Soffits are innovatively engineered to provide the necessary ventilation your roof space needs, whether using vented soffits or over fascia ventilation.

By installing uPVC Fascias and Soffits you will never again have to worry about your roofline. With the minimal maintenance involved of an occasional wash with warm soapy water, you can instead sit back, relax and enjoy a stunning looking roofline for years to come.

uPVC fascias and soffits are available in a wide selection of colours including Black, White, Grey, Cream, Red, Blue and Green, along with authentic wood grains in Rosewood, Light Oak, Irish Oak and Mahogany. Combining coloured fascias with white soffits is also a highly fashionable look. A choice of three shapes; square fascias for a boxed effect, Bullnose fascias with a rounded edge or Ogee fascias with a bevelled edge for a sculpted finish are available to complement your property, whether modern or traditional.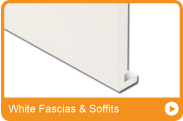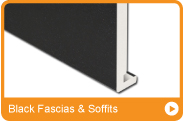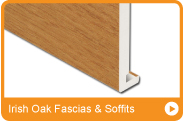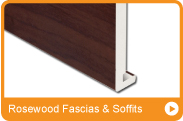 Unlike wooden fascias and soffits, uPVC fascias and soffits have been specifically engineered for durability and are fully recyclable, creating minimal carbon emissions.

So when you consider which product to choose, keep this in mind and remember, there's only so long you can ignore your rotting roofline before it's too late.

Why wait, order today and experience the uPVC roofline for yourself. You'll be amazed what durable and stunning uPVC Fascias and soffits will do for your ever lasting peace of mind!