Established for well over 10 years FasciaExpert.co.uk offers a wide range of uPVC building products including Fascias, Soffits, Cladding, Tudor board and so much more! With a wide range of colours available throughout all our product ranges we've got something for everyone's taste.
With our 5m lengths of Cladding, Fascias and Soffits all being manufactured by the industry leader Homeline, and with matching trims, corners and joints available we have everything you need to complete a job, whether that be on a large commercial housing project or a smaller project on a single domestic dwelling.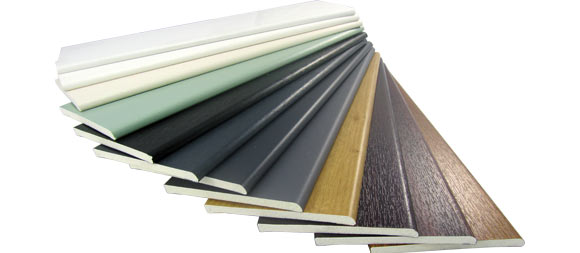 A colour for every home
Our colour range spans 15 beautiful colours, offering you everything from the traditional Black and White, to our contemporary Grey range, to the unique Chartwell Green and vibrant Red!
We really do have a style for every home, whether you want to fit in with the street or stand out from the crowd.
See our guide below to choosing the right colour for your homes roofline.
The Classics
Black, White and Cream are our more traditional roofline colours. They're sleek, simple and match the classic Black guttering it's often paired with.
Our range of White Fascias and Soffits is our largest, with a number of profiles and sizes available including a 22mm jumbo fascia and 16mm flat fascia – fascia profiles that can sometimes be hard to find!
We also stock Foiled White, similar in colour to our standard white range, but it features a wood grain effect - giving it the appearance of traditional timber Fascias, but with all of the benefits of uPVC.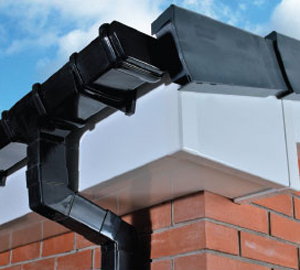 Contemporary Colours
As you walk or drive down your town or city we are sure that you'll have noticed the increase in Grey rooflines, doors and windows… because we certainly have!
We now offer 3 different shades of Grey across our range of fascias, soffits and exterior shiplap cladding; Dark Grey (RAL 7016 smooth), Anthracite Grey (RAL 7016 grained) and Slate Grey (RAL 7015 smooth), all look fantastic when paired with the same coloured doors and windows.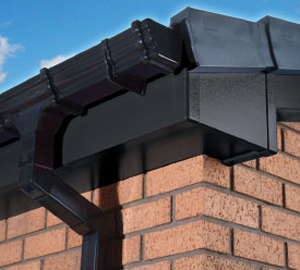 Wood-like Options

Although Rosewood and Mahogany are very similar in colour they do have very subtle differences – if you are unsure which one you require, simply request a free sample, we can get it sent out first class the next day!
Similarly to Rosewood and Mahogany our Irish Oak and Light Oak both feature the stunning woodgrain texture that so many people desire. Like other foiled roofline products it resembles the aesthetics of traditional timber but has all the benefits of uPVC.
Our Light Oak has a stronger colour than Irish Oak, which is paler and more traditional in colour. Both are becoming increasingly popular with UK homeowners – again, samples are available on request!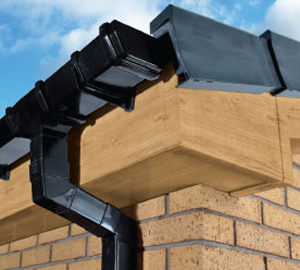 Bold Choices
We also supply roofline products in a range of Wine Red (RAL 3011), Royal Blue (RAL 5011), Rustic Green (RAL 6009) and Chartwell Green, which are perfect for homeowners who are looking for something a little different.

Our Blue, Red and Green Fascias are all deep in colour and feature a subtle woodgrain texture. When paired with Black guttering, they make a unique focal point without making too much of a statement.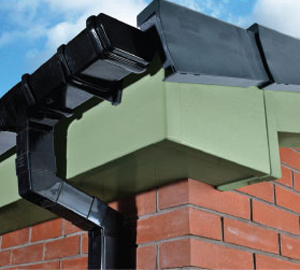 All of our Fascias and Soffits feature a Heat Shield Technology which prevents our coloured boards from expanding and twisting in the heat. They also come with a 10 year guarantee and are BBA and BSI approved.
We know choosing a colour online is hard work, and a bit of a risk. That's why we are happy to send out a colour sample to help you make the very important decision. Give us a call on 01254 918 005 or email us at customerservice@fasciaexpert.co.uk.