News

Fasciaexpert.co.uk, the leading online retailer of Fascia, Soffits, Gutters, Cladding and Trims, is extending its colour range to include Irish Oak - adding to the already extensive range of colours and finishes available throughout the site.
Irish Oak predicted to be the next Light Oak
Irish Oak as a wood effect roofline and cladding option is giving Light Oak a run for its money, with many homeowners opting for this new 'softer' more 'wood like' finish compared to Light Oak roofline and cladding. Light Oak has proved a popular colour choice for many years helping to transform many windows, doors, rooflines, cladding and conservatory installations.
More and more families are looking for the natural wooden look to complete their homes, and Irish Oak has proven to be a real hit with homeowners across the country.
Irish Oak is now available in 16mm Square Fascias (including Joints and Corners), 9mm Soffit, U Channel, Shiplap Cladding and a wide range of uPVC Trims.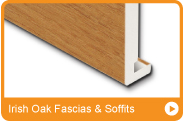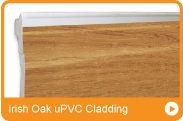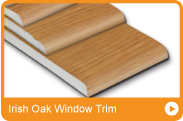 Huge Range of uPVC Building Products

With the largest online range and stock availability in the UK of uPVC fascias, soffits and gutters available, FasciaExpert.co.uk is fast becoming the online retailer of choice for both Installers and DIYer's alike. Fascias, Soffits and Trims from FasciaExpert.co.uk are all available in a wide range of colours, from the ever popular black and white, to a more colorful selection of Rosewood, Grey, Green, Red, English Oak, Mahogany, Cream, Blue, Antique Pine and more.

For more information, advice or fitting instructions please call Fascia Expert on 01254 918005 or email CustomerService@FasciaExpert.co.uk. For all your uPVC Building Product requirements.