News
As we approach the summer months many of you will no doubt be planning home improvement projects both inside and outside the house. Common interior projects include painting and decorating, whilst outside many choose to clean their fascias and gutters. Another popular improvement made to the home is to replace old and rotten wooden cladding for a more durable and aesthetically pleasing uPVC alternative, resulting in a marked improvement to the home.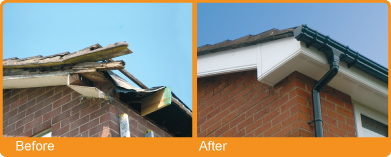 Adding uPVC cladding to your home is a great way to protect the skin of your building and add to the aesthetic appeal of your home. A few years ago it was common to use wood to clad homes and while this was suitable for a period of time; many homeowners are now starting to see that the wood is rotting, the paint peeling away, or simply not offering the same level of protection.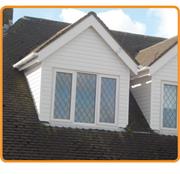 uPVC cladding is an inexpensive way to add protection to your home without the need of painting or other forms of maintenance (apart from cleaning once in a while); it never rots or discolours and lasts much longer than the wood option. As we know, wood is a porous material and once water has breached the outer layer, it is a matter of when and not if it will need replacing. This then paves the way for woodworm and many other vermin to set up home, ultimately causing structural damage.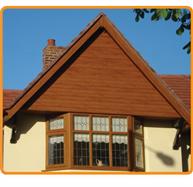 Hence, uPVC is one of the most popular choices in the UK today for fascias and soffits with 85% of buildings benefiting from this cost effective, highly durable, environmentally friendly, and robust product. It is now widely recognised that the maintenance burden and the technical performance of wood, especially for roofline, is no longer acceptable when compared with uPVC fascias and soffits. Furthermore, uPVC is 100% recyclable and may be reused up to 10 times or more.
Here at FasciaExpert.co.uk, we offer a huge range of maintenance free uPVC building products including Fascias and Soffits, Gutters and Downpipes, Dry Verge, uPVC Cladding, uPVC Window Trims and Tudor boards.